Pride FC 1 Results & Fighter Bonuses
Tim Breton vs Kutte 2
Tim Breton was unable to retain his title in the rematch vs Kutte.  Breton got off to a good start, scoring a knockdown in the first round 1, but Kutte was able to maintain ground control despite being knocked down.
The 2nd round went to Tim Breton.  He was able to slow down the speed of Kutte with powerful body punches and that opened up strikes to the head.
The 3rd and final round was a dominant performance by Kutte.  He changed up his strategy and attacked Breton in the clinch with knees to the body, which eventually led to a counter left hook that knocked out Tim Breton.
Fight Of The Night
Ejeezy vs Ralph Rayner:  A back and forth fight that was exciting from beginning to the end.  Both fighters were knocked down and both fighters were hurt, but they battled until the referee stopped it.
Knockout Of The Night
Dantez Simpson wins knockout of the night with his over right hand knockout of Amir Byrd.  The runner up was Simpson's uppercut knockout from the clinch on Mark Ramos.  Either way, Simpson was coming home with the bag.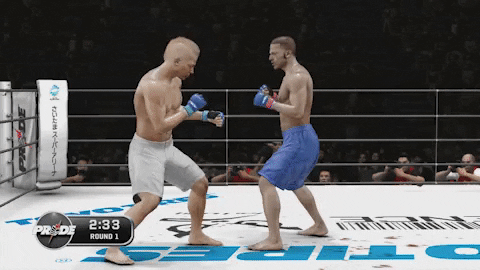 Submission Of The Night
Expect the unexpected!!! Ejeezy wins submission of the night with his guillotine finish on Owen Wilson. Up to that point, Wilson was dominating the fight and then he got too aggressive with those takedowns.